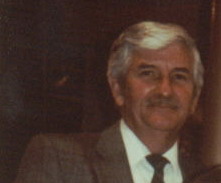 Eric Lewis has been a minister for 41 years at different congregations in Missouri and Arkansas. He lives at West Plains, Missouri and is married to a Camp Arkansas girl and they have three daughters, and fourgrandchildren He can be contacted at: 417-256-7494 or cell 417-293-3367 or by email

Church Leaders
Charles Butler has been a member of the Camp congregation for several years and is one of the leaders and the treasurer and maintainence person. He lives at Camp and is a construction builder. Cathrine is his wife. He can be reached at 870-895-2280
Jack Walling is a native of the area, he lived and worked in Oklahoma for several years before retiring and returning to Camp, he is also one of the leaders and custodian. His wife is Charles Butler's sister, her name is Helen, she too was raised at Camp.
Charles Butler

Jackie Walling


Janie Flynn

Janie Flynn of Camp, is
Editor for the Area Wide
Media at Salem, Arkansas
and provides our handbills
for our gospel meetings
and other media.
Teachers:
Auditorium, Eric Lewis
Classes; Cathrine Butler
Tiffany Flynn, Jack Walling,
Song leaders:
Noel Willison, Eric Lewis, Jack Walling
Cathrine Butler